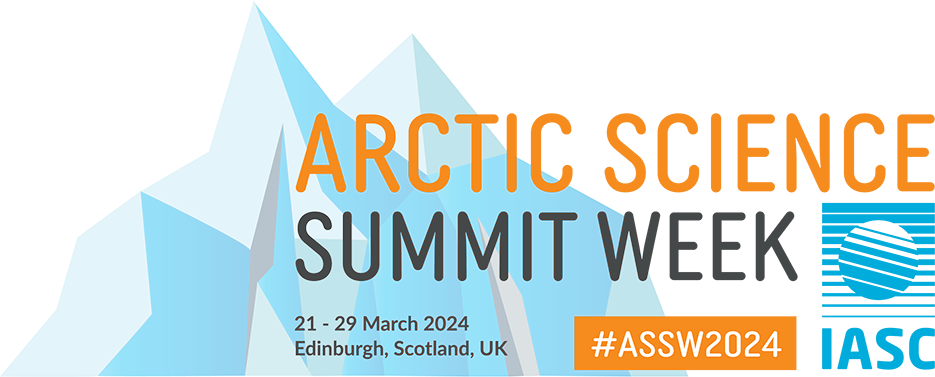 28 March 2022 from 14:00 - 18:00 (CEST / GMT+2)
Open Session
HYBRID
Room: 2.006 (ILP Lærerutdanning)
About the event:

Are you interested in learning more about how you might benefit from and contribute to activities related to the Ocean Decade Arctic Action Plan? Would you like to play a role in shaping how activities related to the Plan are structured in the future? Can you help make sure that relevant voices are heard in this process? Join us Monday, March 28, 2022 to continue the conversation.

The Intergovernmental Oceanographic Commission of UNESCO (IOC) and an ad-hoc group from a range of organizations interested in continuing the momentum of the Ocean Decade Arctic Process is convening an open community workshop on Advancing Arctic Observation and Data Actions within the U.N. Ocean Decade Plan at the Arctic Science Summit Week. We invite any and all to join us who are interested in learning more about the possibilities and opportunities for structuring a process to advance the Ocean Decade Arctic Action Plan.

Why do we care about the UN Ocean Decade Arctic Process? A UN endorsed Arctic program could
Bring increased attention to the needs of the Arctic and its people;

Identify new partnerships and leveraging opportunities especially through joint calls for Action, and the Ocean Decade Alliance; and

Open additional doors for funding and other resources from member states and philanthropic organizations.
Registration and Contact Information:
Workshop organizers Molly McCammon (This email address is being protected from spambots. You need JavaScript enabled to view it.) or Maureen Biermann (This email address is being protected from spambots. You need JavaScript enabled to view it.) are happy to answer any of your questions. We hope you will join us virtually or in-person from 14.00 - 18.00 CEST on March 28, 2022 (04.00-08.00 AKDT, 08.00-12.00 EDT, 10.00-14.00 WGST, 21.00 - 01.00 JST).

Registration is encouraged but not required at https://forms.gle/r9uZ9ZQvrt1JqkeB6. If you are unable to attend the workshop, but would like to offer input or be included in future events related to this topic, please fill out the registration form and select "I am not able to attend, but would like to be included in future communications about the Ocean Decade Arctic process".


Time/Location:

The hybrid session will be on Monday March 28 from 14.00 - 18.00 CEST (GMT+2). Participants may join in person in Tromsø, or remotely. We recognize the challenges for many participants given the time zone differences, so the plenary sessions of the workshop will be recorded for any who are unable to attend. This will also be the first of multiple sessions oriented around prioritizing actions and activities related to the Ocean Decade Arctic Action Plan.

The first hour of the session will be a designated "watch party" of pre-recorded presentations giving background on the Ocean Decade, the Arctic Action Plan and key Arctic research initiatives. You may also opt to watch these recordings on your own time prior to the workshop; links to recordings will be provided closer to the workshop date. The remaining three hours of each session will consist of a mixture of breakout rooms and plenary discussions.


Workshop Overview and Objectives:

The Ocean Decade Action Plan was developed during a year-long process led by the Danish Centre for Marine Research with planning and guidance from a diverse Ocean Decade Arctic Task Force.
The objective of this workshop at ASSW 2022 is to serve as an opportunity to learn more about how we might best create a process for structuring actions and activities to move the Ocean Decade Arctic Action Plan forward. This includes
Reviewing the primary recommendations of the Arctic Action Plan and updating any if needed;

Hearing from the International Oceanographic Commission and the UN Decade Program office about its goals for the decade; current process, programs and activities; and how other regions are using the UNDOS process;

Hearing from key ongoing Arctic initiatives and programs about how they could provide support and/or synergies with the Arctic Action Plan; and

Beginning discussions about how best to move forward with some kind of a proposal for a regional programme or other initiative. identifying anygaining a clear understanding of the diverse network of people that must be involved in this process, how to build the relationships necessary for creating an effective process for advancing the Arctic Action Plan, and the key things people would like to see accomplished under the Arctic Action Plan. In particular, we hope to gain a better understanding of existing Indigenous initiatives and how they can be included and involved.

This workshop is intended to serve as a beginning of longer term efforts related to this issue, potentially including additional workshops and meetings, and with the eventual goal of submitting a proposal for a regional programme or other initiative that is able to solicit projects and other activities through twice yearly calls organized by the Decade Coordination Unit (DCU). An Arctic regional programme or similar initiative will also be able to offer a context for finding synergies and collaborations across endorsed actions, potentially providing opportunities for individual Ocean Decade Actions to join together in ways that make them greater than the sum of their parts. Endorsed programmes are also positioned to benefit from the resource mobilization mechanisms that the Decade can provide through financial and in-kind contributions from member states, philanthropic organizations, joint calls for Action, and the Ocean Decade Alliance. The DCU's next call for Decade Action submissions will open mid-April with an anticipated closing date in mid-July, and one objective of this workshop at ASSW is to begin thinking about how we might create a process for developing a proposal for a regional programme or equivalent initiative to be submitted during the next DCU call or a subsequent anticipated call in October of this year.

More information and background documents related to the workshop can be found here: https://drive.google.com/drive/folders/1BWOAL_SkOiU4xKY1asKqoLDkHQWnrQ3X?usp=sharing
Session Organizer:
Maureen Biermann This email address is being protected from spambots. You need JavaScript enabled to view it.